PSA: For those authors who have yet to discover it – Amazon is currently going through and classifying a great deal of romance books as erotica.
Pornocalypse 2015 has begun…
How do I know this? Because they shunted nearly 3/4 of Excessica's catalog into erotica. All of a sudden my author rank rose to #2 in erotica – sounds great, doesn't it? What's the problem? I mean, doesn't erotica belong in erotica?
Yes. And no. It's a lot more complicated than that.
Anyone who publishes erotica and/or erotic romance knows that the line can be unclear between what is considered "erotica" and what is considered "erotic romance." Generally, longer books with a romance focus (i.e. two people falling in love, overcoming obstacle(s) and ending up with their happy ever after, or at least happy for now) even if they have explicit sex in them, are considered romance. Shorter works are a little more dicey, but even short stories can be erotic romance if they have all of those elements I listed above. So who determines what belongs in erotica and what belongs in romance?
Amazon. Their store, their rules, right? The problem is – we all know how inconsistent Amazon is when applying their "guidelines." Case in point, when they decided that most of our catalog belonged in erotica, they decided to place Hunting Season in erotica. There's zero sex in that story. None. Nada. Zip. Zilch. It's horror, not erotica, and that's where we placed it. But Amazon, in their infinite wisdom, decided to place it in erotica.
Does this look like erotica to you?
That alone tells me that Amazon clearly painted us with one brush, without any regard to actual content. If your catalog is primarily erotic romance and/or erotica – they may have done that with yours as well. If I were you, I'd check.
CHECKING YOUR BOOK'S CATEGORIES
Unfortunately, I don't know an easier way to do this, except to check one book at a time. To check what categories your book is in, go to the Kindle book page, and scroll all the way to the bottom of the page. You will see a list of categories your book is in there. If you only see "erotica" listings, your book is in erotica.
So far books have been moved without much rhyme, reason, consistency or transparency. And definitely without any warning. Some authors have had their erotic romance sent into the erotica categories – along with their children's books and cookbooks!
Oopsie.
Hello? Amazon? You in there?
Excessica is a small press – we have 450+ authors in house and about 1000 books. Amazon deciding to put 3/4 of our content into erotica without any warning, and then offering us little or no recourse, is just an unacceptable and unprofessional way to treat content providers. But we all know that while Amazon likes to be known as customer-centric, they don't treat their workers very well. Or their white-collar employees either, for that matter. Now that Amazon has decided to pay their content providers half-a-cent a page, I'm starting to feel like I'm working in some sort of digital sweatshop. They expect all sorts of exclusivity from us, and put all sorts of restrictions on us, and then pay us a half-penny per page read? Just how long do they thing indies are going to tolerate this kind of treatment?
HOW TO GET YOUR BOOKS OUT OF THE EROTICA CATEGORY
 In my conversation with the Amazon customer service representative about this situation, I was told, "We are improving our ability to identify erotic content, so you'll see more books put into erotica going forward."
Me: Just going forward?
CS: No, we'll also be identifying other content and moving it into the erotica categories.
Me: How will you be identifying this content?
CS: I can't tell you that.
Me: How can we get our books out of erotica?
CS: You can change the content and resubmit it.
Me: How would we know what to change?
CS: ….
What… the…?
PORNOCALYPSE 2015
If you find your book(s) in the erotica category and you didn't place them there, and you believe your book(s) belongs in romance or another category, you can email title-submission@amazon.com to ask them to review the book(s).
Why don't you want your book to stay in erotica? Well, there are a few reasons. But the main one is VISIBILITY. If your book has a tame cover and blurb, it has a clear story, two characters who fall in love, overcome an obstacle, and end up together in the end? Put it in romance. Because by definition, it is romance. Erotic romance, to be sure – but Sylvia Day and E.L. James are in romance, and they write erotic romance. I don't see them being forced into erotica-only!
What's so bad about EROTICA as a category? First of all, if your book is put into erotica by Amazon (rather than you choosing the category on your own – and yes, there are some books that do belong there!) you will never be able to change it again without their permission. If your book gets forced into erotica, your KDP dashboard will show the categories you initially chose. But the book page will show "erotica" – and ONLY erotica.
The other problem is, if a book is in erotica, it can't be in any other secondary category outside of it. It can't, for example, be in both "romance" and "erotica." (Not to be confused with erotica>romance, which is still inside the erotica category). It can't be in both "erotica" and "sci-fi," for example. Erotica does finally have some sub-categories, but they are definitely located in a red-light district of Amazon's store. They aren't searchable from the main book page, until you drill all the way down (pun intended?) to the erotica category itself. So romance as a category has way more eyes on it – your book will be seen by far more readers in romance. And there is plenty of crossover between romance readers and "erotic romance" readers. I would venture to say, except for those who specifically seek out "sweet" (i.e. no-sex or fade-to-black sex) romances, most romance readers expect some sexual content in books in the romance category.
There's also another problem with Amazon shoving books into erotica, aside from visibility. One of the biggest trends this year has been stepbrother romances. Amazon allowed the first one in romance, and erotica authors were shocked. Up until that moment, we'd been shown that using "familial" words (Daddy, Mom, Brother, Sister, Step-anything) was a blockable offense. Books would be blocked (even if step-father erotica was allowed – and it is) if authors used those words. So we came up with a whole lexicon of words, like "man of the house" for Daddy and "princess" or "brat" for daughter.
Once the stepbrother craze began, erotica authors began trying to put those words in titles again. Some stepbrother books were blocked in erotica – but they sailed through in romance just fine. Clearly the message was "familial" words are fine in romance, but not in erotica. (And I'm calling the "Daddy" craze coming in romance right now… here we go again…!) But check out the list of "bad words" on Amazon in erotica and see if you don't see the issue here!
So I asked the customer service representative about these kinds of books. I told them that they'd just put books that would be considered blockable by their reviewers into erotica. What happened if I went to make changes on that book a couple weeks from now and new-reviewer Viper from India decided to block it based on the unwritten rules they refuse to tell us? Or if notoriously ham-fisted Carlos F happened to be reviewing and blocked it?
I was told they wouldn't block books they'd placed in a category.
I laughed.
How would they know??
CS: Oh we keep records on changes to each book.
Me: Uh huh. But how do I know your reviewer is going to read and pay attention to them, given your incredible amount of employee turnover? I could be penalized for having that book in an erotica category when you're the one who put it there!
CS: Oh that wouldn't happen.
Me: Oh you mean like the last time I had to fight to get a book out of the erotica category, you told me personally none of our catalog would be forced there without notifying us as a publisher…?
CS: Oh. I didn't… Did I? I don't believe…
Me: Oh yes you did. So in other words "we wouldn't do that" until you decide to do that anyway and to hell with whatever you said at the time because technically you don't have any clear or consistent policies or guidelines, do you? So you can say whatever the hell you want. And you want me to believe you now?
I have been fighting with Amazon for the past week to get many of our books (which belong in romance) back into romance. For example, they put my top 50 bestseller with over 400 reviews, Step Beast, into erotica. Yes, it has sex in it. But it's not erotica. It's romance. It belongs (with all the rest of the stepbrother romance) back in the romance category.
They also put my gay romance, One Second Chance, into erotica. It's most definitely a romance – with a plot. In fact, it was an Epic award winner.
And then this happened. As I was emailing ASINS (Amazon's book identifiers) back and forth with them, they sent me a list of books that weren't ours, saying they'd removed the "erotica" restrictions from them. This was their exact email (sic):
After further review, we have decided to remove the search restrictions so your book(s) will now be found in our general product search results. The change takes up to 24 hours to process. Bellow you will find the ASINs and the links showing the books in the Kindle Store with the correct categories.
That was followed by a large list of ASIN identifiers. I started going through the ASINs. None of them were published by Excessica. And they were all extremely explicit! I don't mean, they might or might not be romance. I mean, they have keyword stuffed titles with explicit descriptions and they are all clearly erotica. 
But Amazon decided to put these books back into romance? While refusing to put books like the ones I listed above back into romance?
Here's one of the books Amazon decided should go back into romance (where it still is, as of this writing, although I don't expect it to stay there long) but my award-winning gay male romance? Nope.
HARD MEN – ALL OVER ME (GAY TABOO EROTIC COLLECTION)
MEN ARE SO HARD – THEY'RE THROBBING! AND THEY'RE GOING DEEP INTO THEIR FORBIDDEN TWINK PARTNERS! THIS IS A HIGHLY EXPLICIT BOX SET – A HUGE VALUE WITH HUGE GUYS! DON'T MISS OUT!
In ROMANCE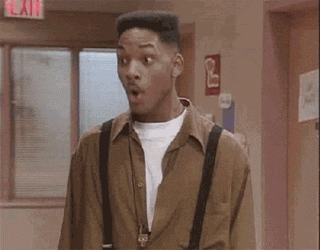 WHAAAAAAAT????
Then there's this one. It's in romance – Amazon put it back into romance, and it's there as of this writing. But they won't put my lesbian romance, Stay, which definitely has a plot and a relationship, back into romance.
LESBIAN TABOO: MY SEXY ROOMMATE (A LESBIAN EROTIC ROMANCE)
WE SHARED EVERYTHING… A ROOM, CLOTHES – AND EACH OTHER! MY ROOMMATE IS SO DAMN SEXY… AND I WANT HER! I WANT MY SOFT SKIN ON HERS, MY LIPS PRESSED AGAINST HER LIPS… MY MOUTH ON HER WETNESS. MY FIST INSIDE OF HER!
In ROMANCE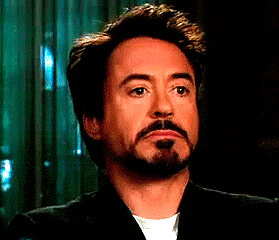 Wait… what??
And one more example. My book, Surrender of Persephone, a Greek god romance – Amazon has shoved it into erotica. But this book? This book was put back into romance – even with its warning at the end! It's currently there as of this writing.
LEAKING DIAPERS – A FOUR BOOK ABDL COLLECTION
SO FULL… SO READY TO BE CHANGED! TOGETHER IN ONE PLACE – A FOURSOME OF DIAPER BOOKS THAT'LL SATISFY YOUR EVERY NEED! These girls are ready – ready to be changed! Once the diapers are off – anything can happen! THIS COLLECTION CONTAINS STRONG LANGUAGE AND IS NOT SUITABLE FOR EVERYONE!
In ROMANCE
And this is only a fraction of the list of titles I have that Amazon put back into the romance categories. I won't list all of them (and I was reluctant to list the ones I have already, given that I'm sure Amazon will target them now) but I thought it was necessary to list a few to prove a point.
Given Amazon's actions, I can only conclude that:
a) Since they have no real guidelines about erotica – they tell us "it's about what you would expect"
and
b) We have to read between the lines and figure out what Amazon allows, based on what is currently in the category, what they let through, and what they block, ban and adult filter…
It seems, given this list of titles and their descriptions?
Amazon apparently "expects" adult diapers, twinks and fisting belong in romance. 
Look, I have no problem with Amazon deciding what is or isn't "erotica" in their store – if they do so with some consistency and transparency. But as it stands, their slash-and-burn tactics (and I seem to have to write at least one of those pornocalypse posts a year) when it comes to erotica, instead of developing a real solution to the "erotica problem," only creates more of a mess. Like Smashwords or other retailers, they could solve this problem by allowing customers to decide whether or not they wanted to see "adult" material. It's as simple as installing a button or toggle switch. But that would mean Amazon would have to admit to selling erotica! *gasp*
The reality is, without clear guidelines, self-published authors and publishers can't really follow them – and how can Amazon expect dishonest content providers not to take advantage when they provide no structure whatsoever? But instead of being clear, consistent and transparent (why oh why isn't Amazon run by this guy??) Amazon continues to stick their heads in the sand, pretending nothing is wrong – until they're forced (for example, when they launch a new Etsy competitor like Handmade or maybe just because Kindlemas is coming!) to clean up the storefront. Then they run around like crazy, targeting the most visible books (like mine and Excessica's) like a 13-year-old shoving Playboy between his mattress.
I bet Jeff Bezos did that a lot when he was a kid.
Once again. Amazon FAIL.
Selena Kitt
Erotic Fiction You Won't Forget
www.selenakitt.com
LATEST RELEASE: A Modern Wicked Fairy Tale: Peter and the Wolf